Product Description
Premium, compact large-venue laser projector with 4K Enhancement1.
The EB-PU2010W, part of Epson's Pro series offers larger-than-life images from a sleek, powerful projector that's easy to install. The world's smallest and lightest2 10,000 lumen projector3, it's compatible with a wide range of optional powered lenses, including a zero offset, .35 ultra short-throw lens.
Delivering best-in-class colour brightness4, with 10,000 lumens of colour brightness and 10,000 lumens of white brightness3, this 3-chip, 3LCD projector features a virtually maintenance-free 20,000 hour laser light source and air filter5.
Full HD WUXGA resolution and 4K Enhancement Technology1 (1920 x 1200 x 2) mean you get crystal-clear, lifelike images. SDI video in/out and built-in NFC function6 reduces the time to install and commission multiple projectors. And a clip-on optional external camera provides access to powerful automated tools including auto colour calibration7, screen matching of multiple projectors8, tiling assist9 for edge blends and the stacking assist10 function.
Best-in-class colour brightness
10,000 lumens colour/white brightness3; world's smallest and lightest 10,000 lumen projector
Exceptional widescreen display
Native WUXGA with 4K Enhancement Technology1 (1920 x 1200 x 2); accepts 4K content and provides up to 4.6 million pixels onscreen
Worry-free operation
Virtually maintenance free 20,000 hour laser light source and air filter4
Simplified installation features
9 optional powered lenses including ultra short-throw with .35 throw; inputs including HDBaseT™ and HDMI® (HDCP 2.3)
NFC function built-in5
Reduce installation time of multiple projectors; read and write setting information using Epson's mobile app
Clip-on optional external camera
Access powerful automated tools including auto colour calibration6, screen matching of multiple projectors7, tiling assist for edge blends8, and the stacking assist9 function
Large Venue Projectors Series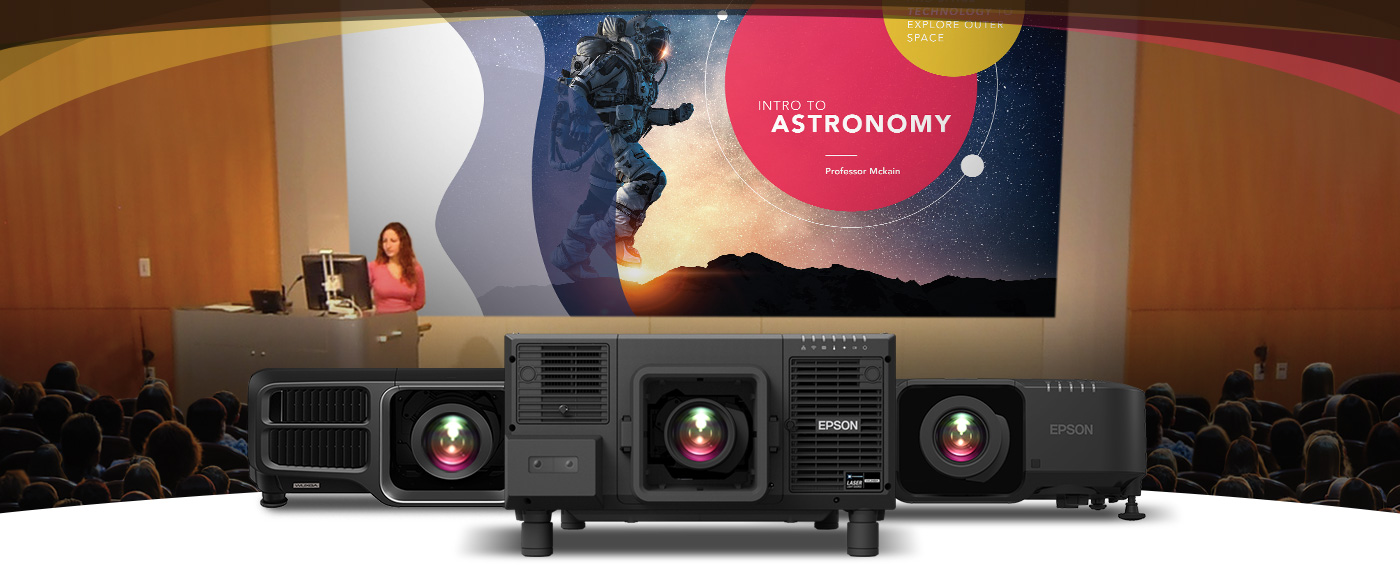 Redefine big-screen projection with the Epson Pro Series
Epson offers a full suite of high-performance projectors designed for virtually any large-venue application each with innovative advanced 3-chip projection technology, interchangeable lenses, extraordinary image quality and incredible brightness.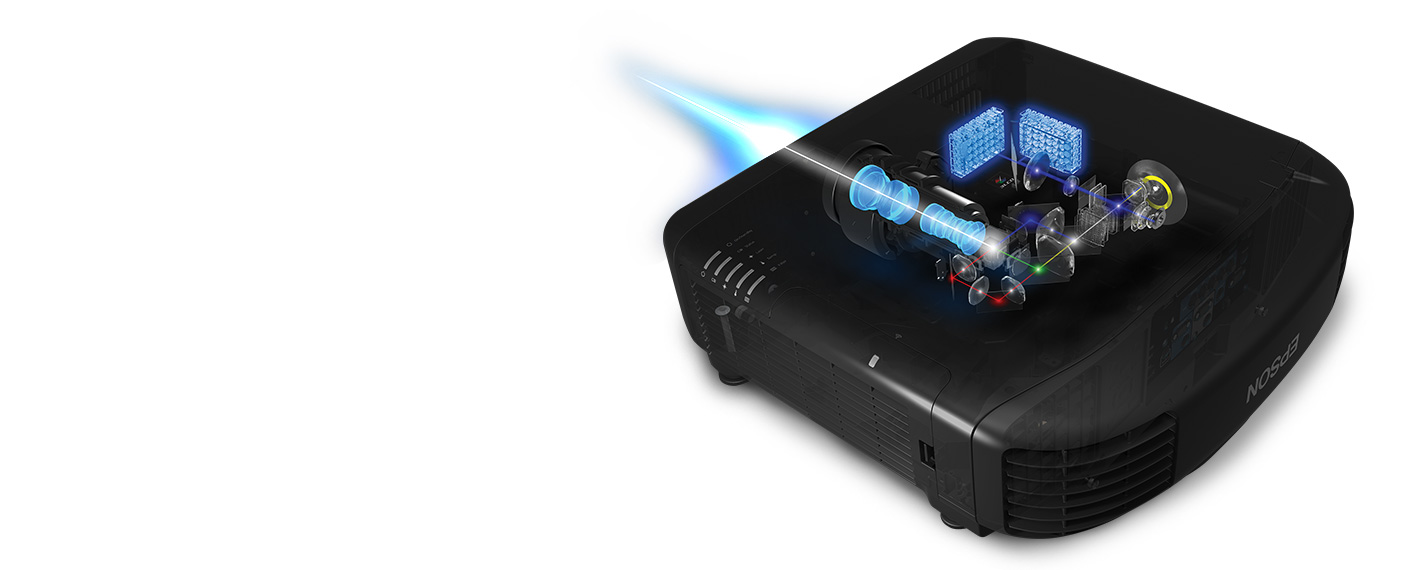 Epson's proprietary 3LCD engine utilizes a true 3-chip design with one LCD chip for each colour (RGB). The result? Incredible brightness, colour accuracy and detail.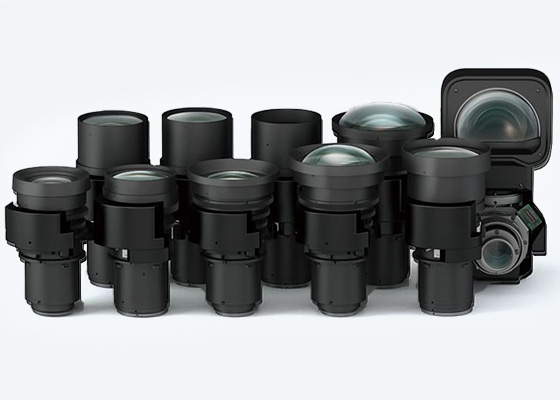 Wide selection of lenses ideal for any application
Epson's comprehensive lens lineup features a variety of ranges from ultra-short throw to long-throw lenses. In addition, a single lens family supports a wide range of projectors from 6,000 to 20,000 lumens.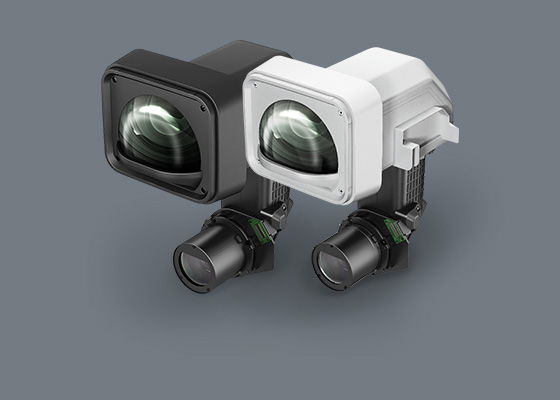 Ultra-short throw lens option
For larger-than-life images from just feet away. With unique zero offset and a 0.35 throw distance. Epson offers a .35 throw lens for the entire Pro Series range.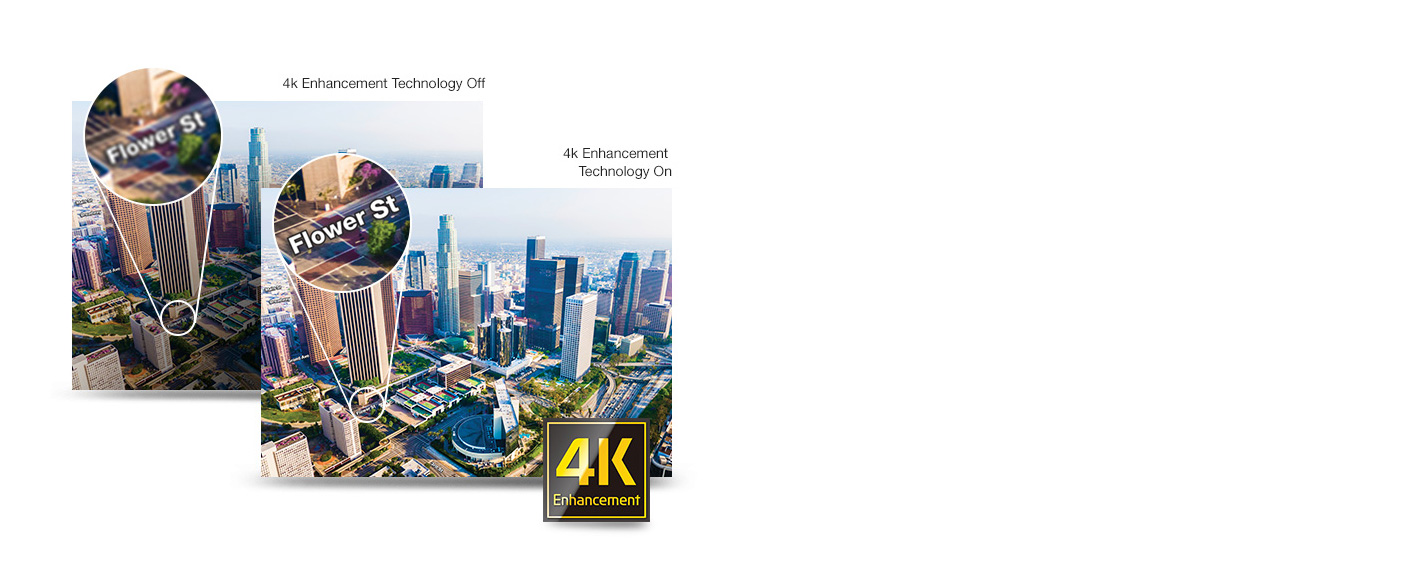 Go beyond HD image quality
Epson's comprehensive large-venue lineup includes 4K Enhancement Technology1 on all WUXGA projectors2, so you can experience the most intricate details.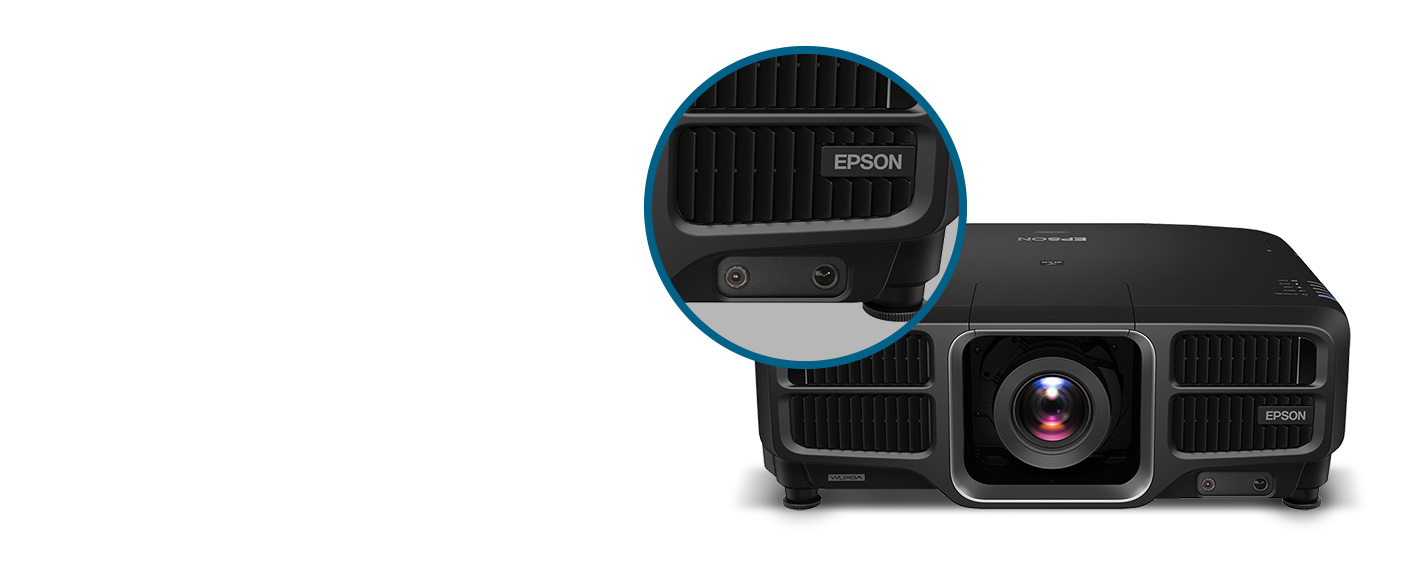 Built-in and optional external clip-on cameras provide access to powerful automated tools including auto colour calibration, screen matching of multiple projectors, tiling assist for edge blends, and the stacking assist function.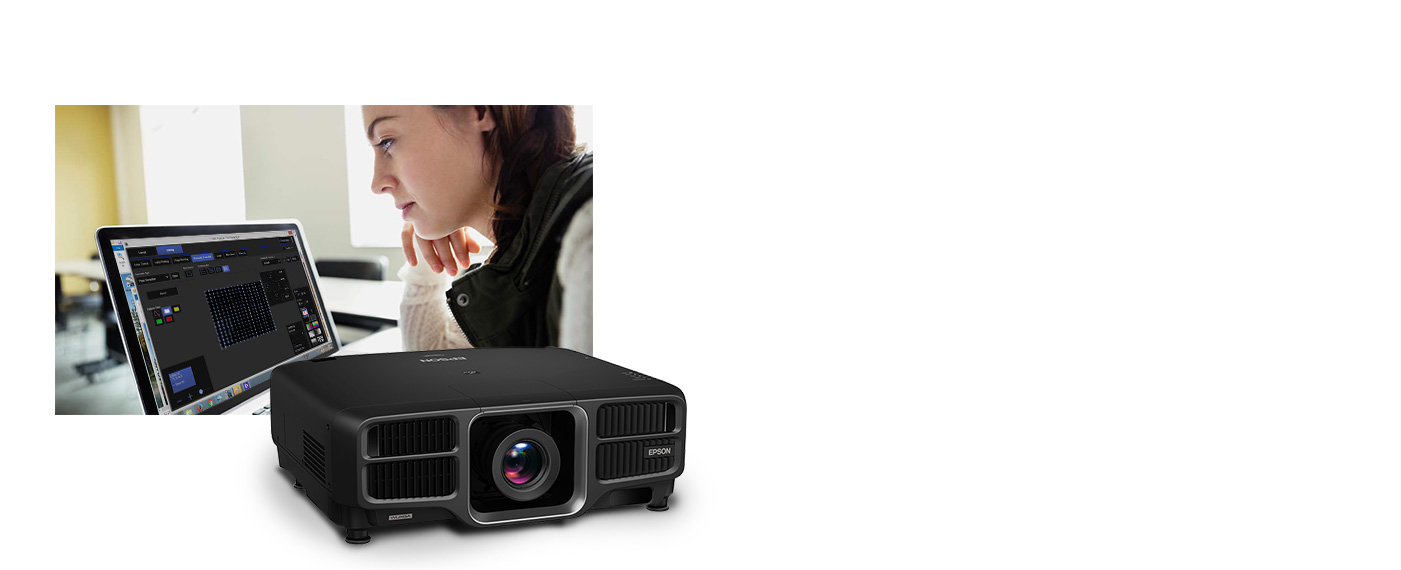 Advanced tools for projector installation
Epson Pro Series interchangeable lens laser projectors feature advanced functionality to simplify and speed up installations and setup of large venue projectors.
Transform any venue
Whatever your venue or application, Epson offers a projector made to meet your needs.
See Our Projectors in Action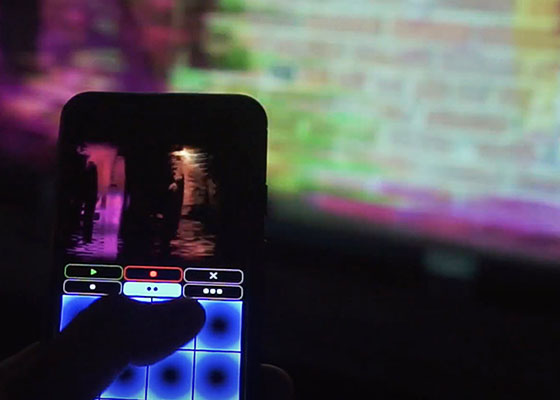 MASARY Studios
Collaborative Public Art Reimagined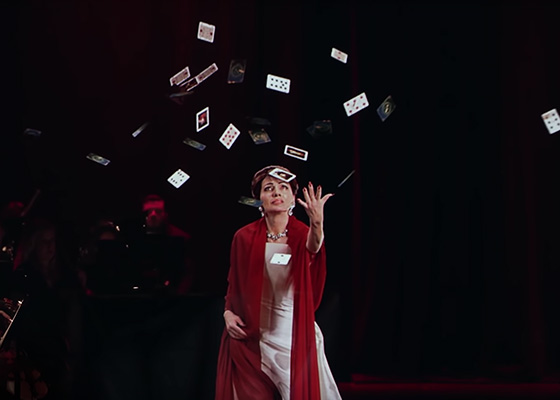 BASE Hologram
Holograms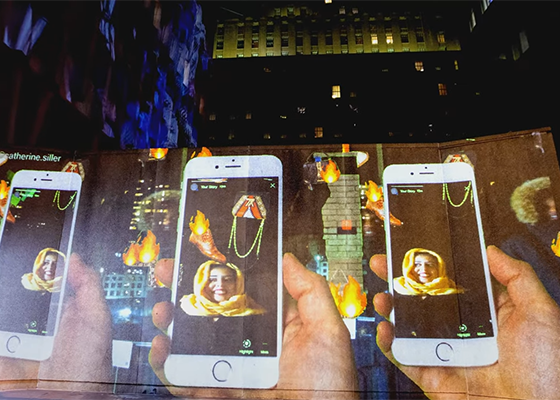 Illuminus Festival
Artists + Technology
Markets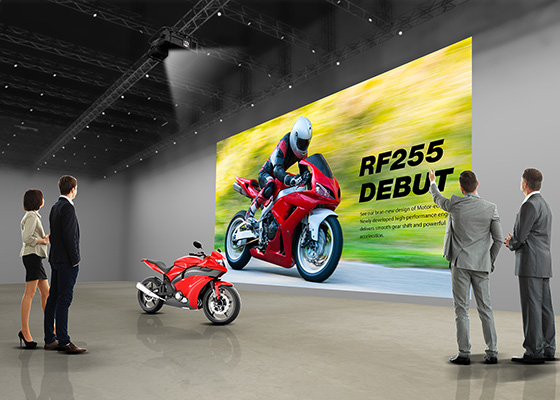 Corporate
Deliver impressive big-screen productions, Pro L projectors are ideal for virtually any application, whether in a lobby, meeting space, museum or visitor center.
Higher Education
Turn ordinary venues into areas for extraordinary experiences. Engage students and transform your auditorium, gymnasium, theater or lecture hall. Special education pricing is available.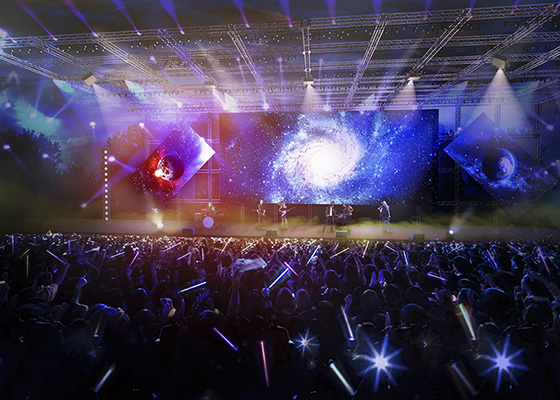 Live Events
Built to handle the rigors of staging and live events, Epson large-venue projectors feature sealed optics, hanging frames, mechanical shutters, removable interface boards, a wide array of lenses and more.
Eastporters is not an authorized Epson dealer. We will handle all warranty issues for Epson projectors on your behalf.