Product Description
New 4K e-shift5 Technology in JVC DLA-X790RB 4K Projector:
This projector let you enjoy the details in the brightest highlights as well as the darkest shadows using 4K e-shift5 technology. This technology has new algorithms to process higher definition and to render improved 4K picture quality.
More Brightness:
Dynamic HDR images with a several manual controls including HDR Auto Picture mode, Picture Tone, and Bright/Dark level gamma adjustment. Also, an all-new color profile is 20% brighter. It is exceptionally bright 1,900 lm achieved with 265W high-output NSH lamp.
High Contrast:
JVC DLA-X790RB provides ultimate dynamic contrast ratio of 1,300,000:1 and native contrast ratio of 130,000:1 by original D-ILA device and the high-output lamp.
Compliance of HDMI:
It has compliance with the latest HDMI/HDCP 2.2 standard to enable full spec 4K signal input up to 4K60P 4:4:4 .
Low Latency Mode:
Low Latency Mode adjusts display delay for faster response when receiving signals from PC and game consoles. High-bandwidth signals like 4K with 10bit or 12-bit colour depth can be processes without compression when low latency mode is active. Eventually, Low Latency Mode significantly improves picture, speeds operation, and reduces gaming/PC frame delays.
Visit our showroom to see this projector in action, or call us to order the DLA-X790RB and have it shipped free anywhere in Canada!
The JVC DLA-X790RB 4K Projector produces best black levels, contrast and sharpness at its price point. Our customers are very impressed with the level of detail and picture quality when they see it in our showroom. (Oakville, Ontario)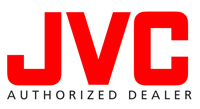 Whether you're looking to purchase this or any other projector, shop for a projector screen (or a combination in a projector package), Eastporters has everything you need at the best prices. Additionally, we carry a wide range of home theater seating to perfectly complement your home theater setup. Also, you can learn more about our EluneVision Projection Screens.