Product Description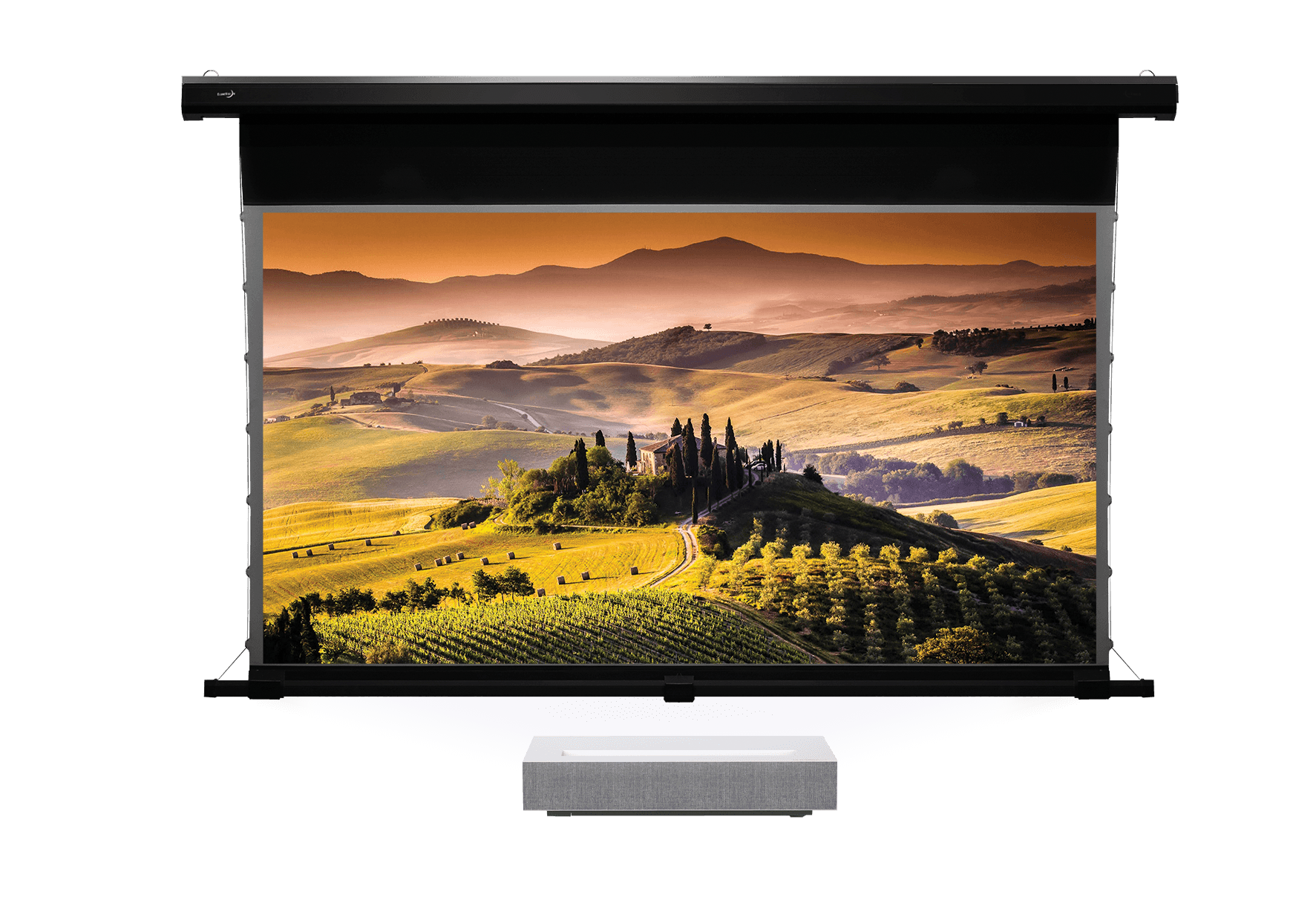 8K Ultra Short Throw Projection – No Space? No Problem!
Our Reference 8K Ultra Short Throw Projection screen is designed to create a 106" viewing experience in your theater room or living room. Ever wanted a movie theater that is easy to access and takes no space?  Ultra Short Throw Projection is the solution. Combine the Reference 8K UST screen with a Ultra Short Throw projector will give you the most amazing movie experience ever in both moderate ambient light as well as a dark room.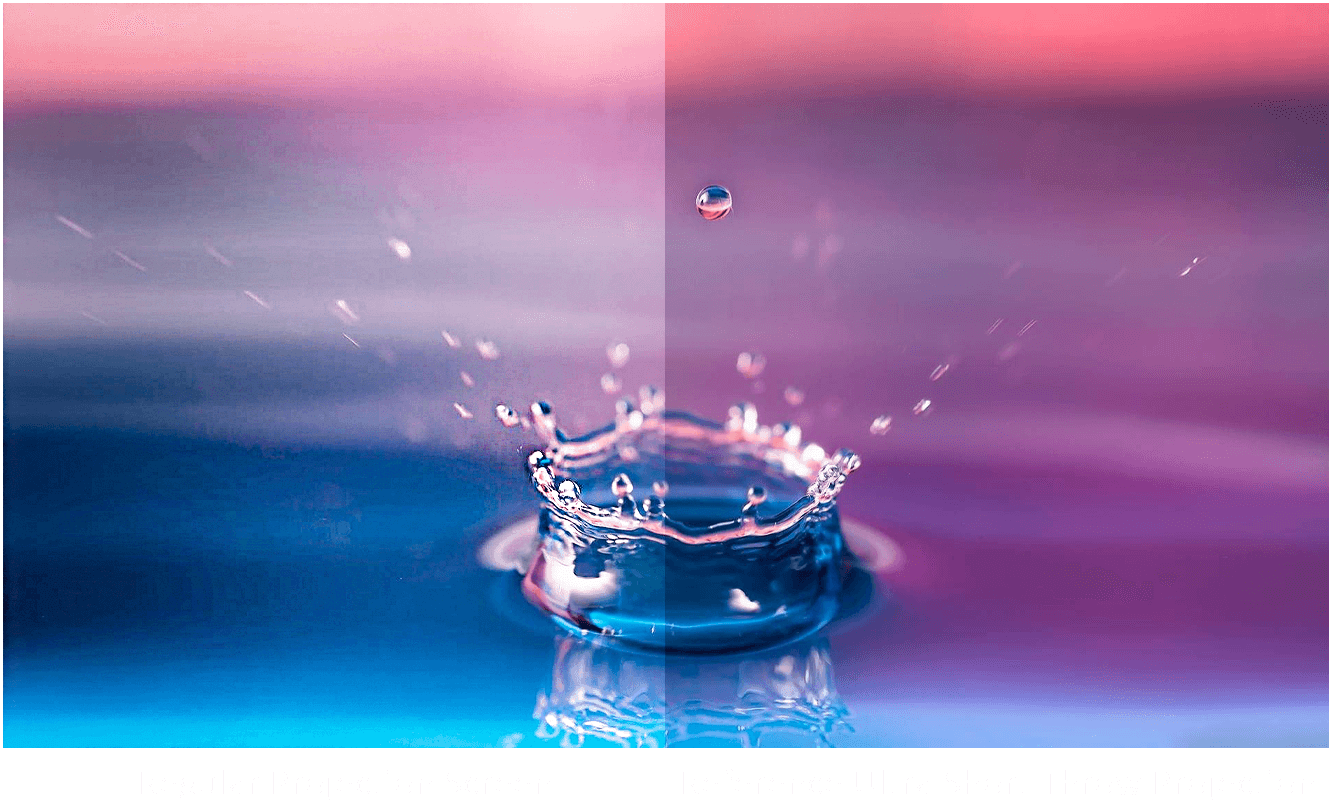 Reference 8K gives you 500% more contrast than regular screens
If you have already spent thousands of dollars on a 8K ultra short throw projector, why not get these 8K ultra short throw projection screen to get the ultimate experience for your home. These screens are specially made for the ultra short throw projectors that will optimize the image from the projector to its best quality. Not only will this save up your room space, but also produces a higher contrast, better quality, TV-like image that bring your home theater to the next level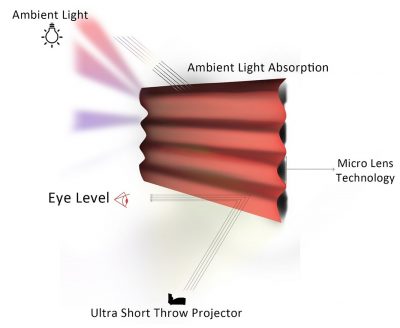 After years of research, we have developed the 8K Micro Lens System that reflects the light from an ultra short throw projector while absorbing ambient light from lighting and outside. This greatly enhances the contrast of the projector as well as performance under moderate ambient light. The screen material contains thousands of specially designed ridges that one side is to absorb ambient light while the other side is to reflect the projector's light. This will bring up the contrast by 500% to give you the most stunning image ever.