Here at Eastporters Audio Video, we understand the unique needs of educational institutions, when it comes to projection technologies and equipment. We have long established relationships with some of this nation's top education institutions, including municipal School Boards, Universities and Colleges, giving us the knowledge needed to exceed your educational institution' projection needs while meeting today's financial realities.

You can be assured that we will leverage our knowledge of the numerous educational institutions, as well as our relationships with industry leaders in projection equipment to find the best solution for your unique needs. We give special terms and discounts to all educational institutions, whether federally, provincially, municipally or privately funded. Eastporters Audio Video is a long established internet dealer for educational projection equipment, and has a 5 star rating on most review site, establishing that we go far beyond the point of sale with first class and one-to-one support. Please review our selection of projectors and screens and if you need assistance don't hesitate to contact us.

Call us at our toll-free number or mail us at [email protected] to discuss your next projection purchase. We have the solutions to fit all your needs and the largest selection of projectors and projection screens that are in stock and ready to ship. We pride ourselves on being one of the Internet's most highly reviewed and regarded projection experts, and look forward to making your projection purchase one that meets all your technical and logistical needs, as well as your fiscal realities.

Below, you will find our most popular projectors and screens bought by educational institutions. We carry the following projector manufacturers: BenQ, Canon, Casio, Christie, Epson, Optoma, Panasonic, Sanyo, Vivitek. If you do not see the projector you are looking for under its manufacturer, contact us – we have access to every projector built by these companies.
---
Click here to view our screens and projectors for government.
---
Testimonials from Educational Customers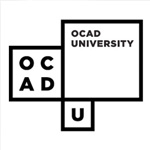 We were in the market for a high quality projection screen for a classroom. Being an institution for art and design, image performance as well as the look and feel of the screen needed to be perfect. With that in mind, we purchased a Reference Studio 100 fixed-frame screen from Eastporters.
Fernando Marcelino, Integrated Media Technician, OCAD University [ read more ]





(5/5 stars)
---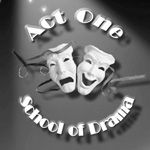 To support presentation of the film classes film projects and to expand our theatre summer camp experiences we installed a HD Projector and 135" motorized projection screen from Eastporters Audio Video, enabling our studio to provide fuller cinematic film experience. The projector and screen have worked great and have been a big hit with the students and their families!
Mark Nathanielsz, Instructor and Artistic Director, Act One School of Drama [ read more ]





(5/5 stars)
---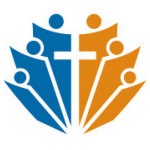 We searched far and wide for front and rear projection screens. Imagine our surprise when we found the best prices and best selection right in our own city. Eastporters made it an easy choice. We also purchased two projectors to go with our projection screens, and the whole system is working wonderfully.
David McMillan, Cathedral High School, Hamilton, Ontario [ read more ]





(5/5 stars)
---