Eastporters Audio Video was first opened back in 2004, and from day one our aim has been to provide the best projector, screen and bundle pricing in Canada. In that time, we have provided tens of thousands of customers with the big-screen experience that only projection systems can offer in their home, without the big-screen home theater costs normally associated with these home theaters.

We continue to innovate and evolve with, for example, the introduction of innovative products like the EluneVision Reference Studio 4K screens, which guarantee the same performance and features of the high-end Reference offerings from Stewart and Da-Lite at 1/2 to 1/3 the cost.

We have the solutions to fit all your needs and a large selection of projectors and projection screens that are in stock and ready to ship. If you require a screen with a customized size or feature, Eastporters can provide you with a custom-built screen catered to your home theater room, without the sticker-shock one would associate with a custom product.

Feel free to come in and talk with us, have a look at our demo room, give us a call at our toll-free number or email us to discuss your home theater setup. We pride ourselves on being one of the internet's most highly reviewed and regarded projection experts, and look forward to make your home theater projection setup purchase a seamless and affordable one, no matter how large or small your unique needs are.
---
Top Home Theater Products
---
Click here to view our home theater screens and home theater projectors.
---
Testimonials from Home Theater Customers
Having decided to turn my basement into an old-fashioned theater-type room, I knew I was going to spend a lot of money to make the room just right. Fortunately for me, I found Eastporters.com.
Howard T., Ottawa, Ontario [ read more ]





(5/5 stars)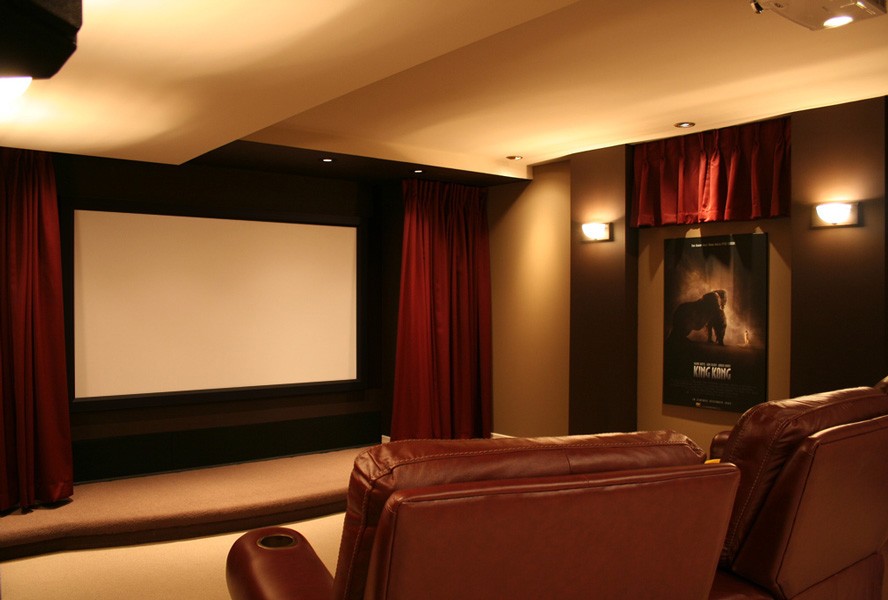 ---
Well, after just over 2 months of slaving away at this place, I've gotten a semi-completed, but completely usable Home Theatre/Office in my basement. Before my wife and I began the project we had a completely unfinished basement.
AVS Forum User "mxk83", Ontario [ read more ]





(5/5 stars)
---
I have quite a bit of experience with projection home theaters, as this is my third venture into a home theater room creation. After moving to my new house, the first order of business was to install a home theater in my basement.
Charles P., Rochester, New York [ read more ]





(5/5 stars)
---
When I began to research for my first screen I saw many ideas and principles shared by the majority of manufactures, i.e.: quality materials, build level, ease of use, customer support, and big dollars. Then I found Eastporters.
Aaron P., Alberta [ read more ]





(5/5 stars)
---
I was a first-time projection home theater buyer, and after doing extended research I found Eastporters, by far, has the best bundles and pricing as far as projector theaters are concerned. I called Eastporters, and discussed my situation for about 20 minutes.
Neil S., Edmonton, Alberta [ read more ]





(5/5 stars)
---