Eastporters Audio Video specializes in providing Audio Video solutions, and has provided services to hundreds of businesses of all scales, from small businesses to stock exchange-traded corporations. Whether you are looking for a fleet of business projectors and screens, or a single projector or screen purchase for conference room presentations, Eastporters Audio Video will get you the products you need at a price-point that is unmatched.

We have the solutions to fit all your needs and the largest selection of projectors and projection screens that are in stock and ready to ship. If you require mobile presentation solutions, Eastporters Audio Video has a large selection of both highly mobile projectors and screens to choose from. Furthermore, we have the most extensive selection of large screen types, sizes and aspect ratios and that will fit your particular unique needs.

Call us at our toll-free number or mail us at [email protected] to discuss your next business projection purchase. We pride ourselves on being one of the Internet's most highly reviewed and regarded projection experts, and look forward to make your projection purchase a seamless and affordable one, no matter how large or small your unique needs are.

Below, you will find our most popular projectors and screens bought by government institutions. We carry the following projector manufacturers: BenQ, Canon, Casio, Christie, Epson, Optoma, Panasonic, Sanyo, Vivitek. If you do not see the projector you are looking for under its manufacturer, contact us, we have access to every projector built by these companies.
Top Products for Business
---
Click here to view our
screens
and
projectors
for business.
---
Testimonials from Business Customers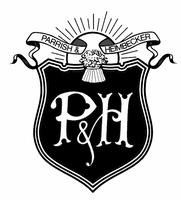 Parrish & Heimbecke, an over 100 year old company involved in agriculture products, commissioned us to update their projection setup in their primary boardroom. We retrofitted the room with updated Full HD Epson G6450WU projector and EluneVision Reference 4K In-Ceiling Tab Tensioned Motorized screens. We paid attention to two main factors: Ease of use Reliability We do not want to burden the IT department of companies with additional issues with the new system so therefore we used the utmost simplicity in our design; this ensures 100% uptime and simple plug and play operation. Reliability was also our chief focus, all products that were used in the project was proven and with long 3-5 year warranties. The Epson projector for example has 3 year warranty with 24/7 uptime and next day warranty service.
Parrish & Heimbecke Ltd, Cambridge, Ontario [ read more ]
---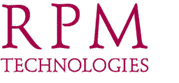 One of the employees of the client originally purchased his home theater equipment from us. He then recommended his employers to us. The issue is the old setup was that the resolution was too low. RPM Technologies frequently displayed large excel documents and they found their XGA projector that they were just recommended by their […]
RPM Technologies, Toronto, Ontario [ read more ]
---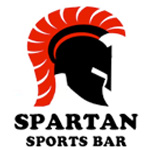 In addition to purchasing some accessories for my home, I decided to put a large High-Definition projector and screen as the centerpiece at my sports bar. After looking at various local options, and on the web, I found that Eastporters Audio Video had the best prices around – especially for the large 135″ projection fixed-frame […]
Allan Palmeri, Owner, Spartan Sports Bar, Spartan Sports Bar, Ontario [ read more ]





(5/5 stars)
---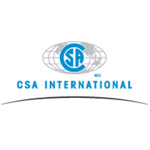 I was tasked with purchasing a large screen to use for a display in the office reception area. Through my research, I ended up finding Eastporters, and inquired about my option.
Margaret Skinner, Office Assistant, CSA International, CSA International, Ontario [ read more ]





(5/5 stars)
---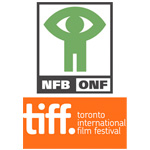 Eastporters was different. Dave was very patient on the phone(having fielded at least a dozen phone calls from me without losing his patience or willingness to help answer all my questions even once) and once I detailed what I was looking for, he put together a very inexpensive and extremely effective system, and gave me an even better deal because I was purchasing 8 sets.
Graphic Pictures in affiliation with TIFF and NFB, Toronto, Ontario [ read more ]





(5/5 stars)
---