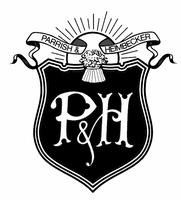 Parrish & Heimbecke Ltd
Parrish & Heimbecke, an over 100 year old company involved in agriculture products, commissioned us to update their projection setup in their primary boardroom. We retrofitted the room with updated Full HD Epson G6450WU projector and EluneVision Reference 4K In-Ceiling Tab Tensioned Motorized screens. We paid attention to two main factors:
Ease of use
Reliability
We do not want to burden the IT department of companies with additional issues with the new system so therefore we used the utmost simplicity in our design; this ensures 100% uptime and simple plug and play operation.
Reliability was also our chief focus, all products that were used in the project was proven and with long 3-5 year warranties. The Epson projector for example has 3 year warranty with 24/7 uptime and next day warranty service.
- Parrish & Heimbecke Ltd, Cambridge, Ontario
Posted in: Business, Commercial Installs