Product Description
TX-RZ70 – Overview
The all-new TX-RZ70 delivers remarkably pure sound, stellar visuals and the latest technologies to power the heart of your home entertainment system. Rest easy: With uncompromising high resolution audio/video reproduction, you'll enjoy movies, music and games exactly as the creators intended.
11 Channels, 140 Watts
Home theater buffs rejoice! The Onkyo TX-RZ70 is our most powerful AVR yet, giving you the power to design the ultimate entertainment space with discrete zones, multiple subwoofers, and high-performance components that won't overheat or lag.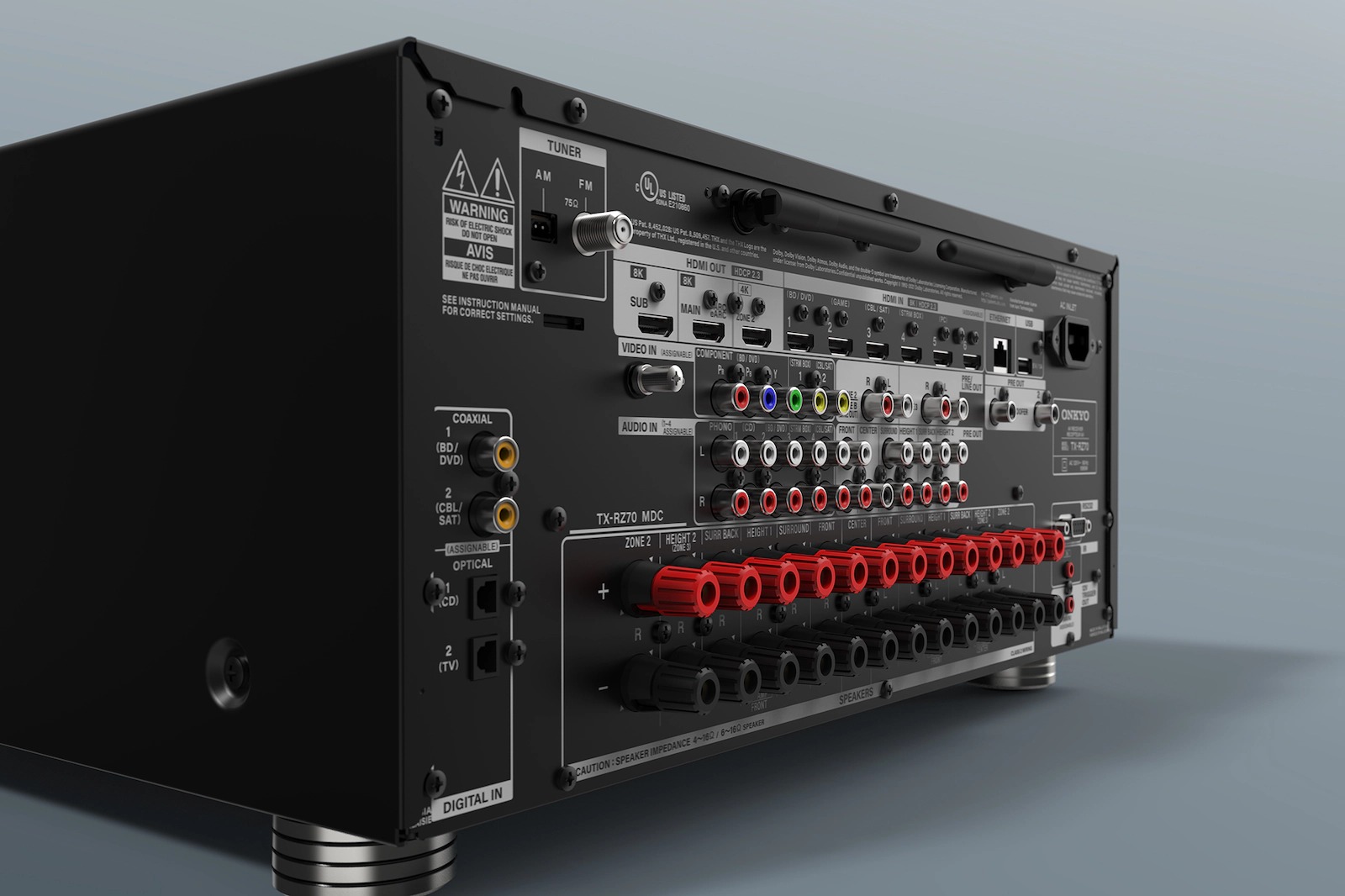 Studio Grade Processing
Built by and for audiophiles, but intuitively built for the everyman. Utilizing the very latest audio technology including ESS Sabre DACs, THX® Certification, and eARC functionality, the Onkyo TX-RZ70 overdelivers on premium home theater performance.
Dirac Live Technologies
You deserve an AVR that adapts to your life, not the other way around. With built-in Dirac Live® Room Calibration Full Bandwidth, the Onkyo TX-RZ70 uses machine learning to perfectly adapt and calibrate your audio settings to your unique speaker system and room layout. And big bass fans can upgrade their system with Dirac Live Bass Control Single/Multi Subwoofer for optimal calibration of the lowest tones.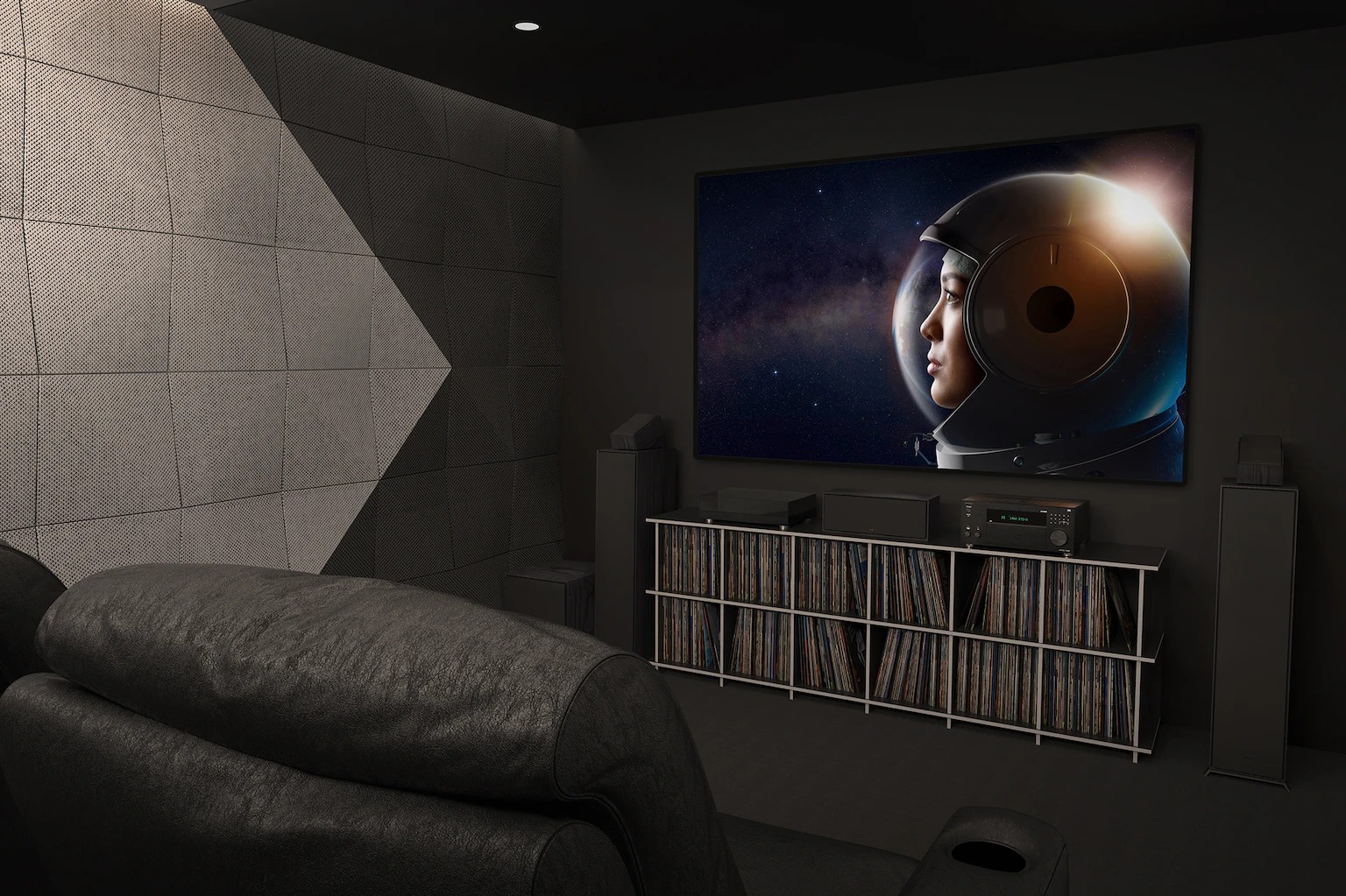 IMAX Enhanced Mode
Bring the theater experience to your home by recreating IMAX content just as filmmakers intended. The TX-RZ70 meets the precise quality standards established by IMAX to reduce noise and grain to produce brighter, clearer pictures, plus immersive sound for the ultimate cinema experience. IMAX Enhanced Mode also provides a stretched aspect ratio for up to 26% more picture on your screen.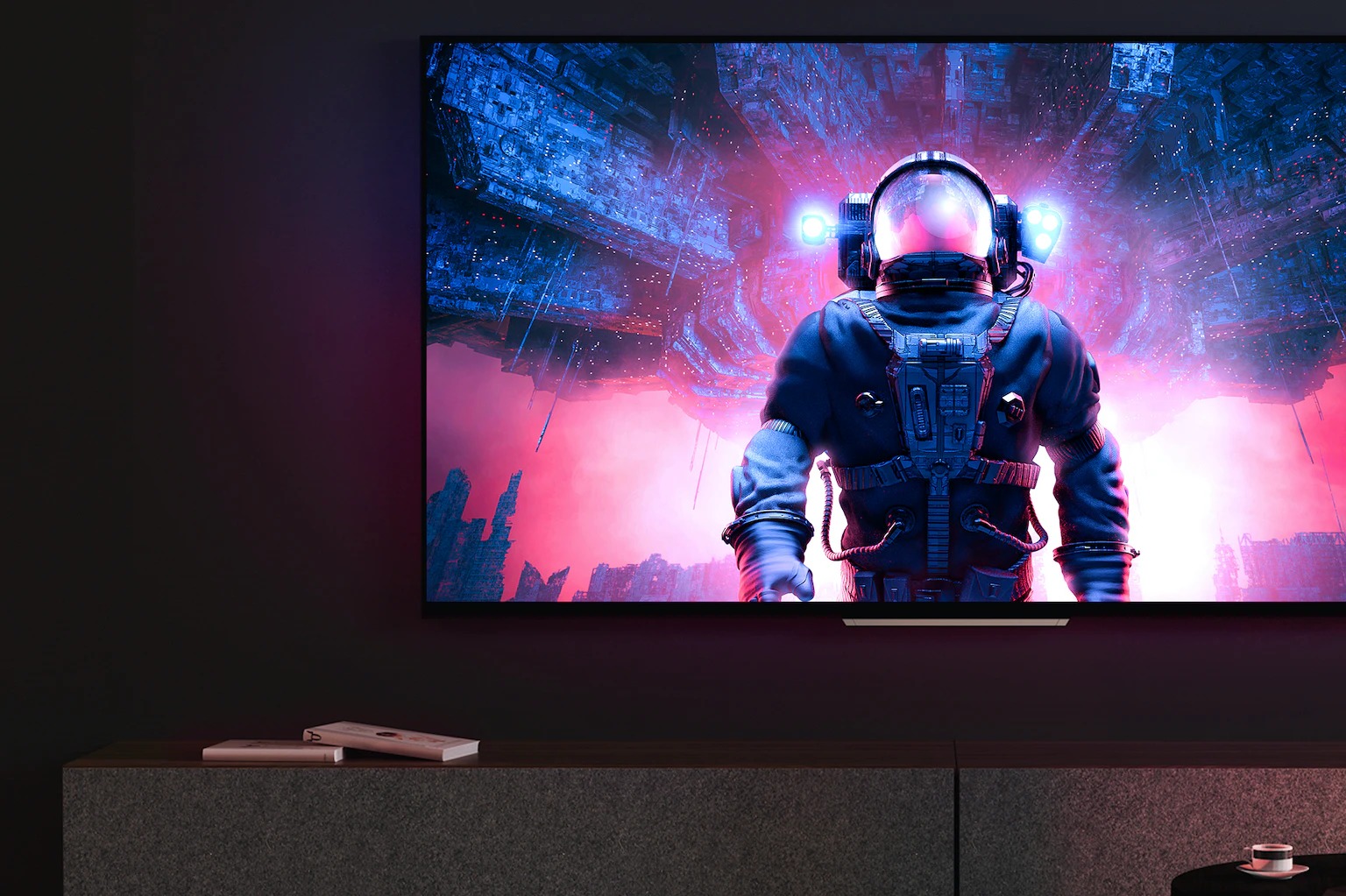 THX Certified
In 1993, Onkyo became the first consumer home theater electronics brand to be THX-certified, after thousands of tests. No matter what input is used, what combination of built-in features are used, what preamplifier or amplifier, there can be absolutely nothing added, nothing taken away from the source material. And the TX-RZ70 offers four distinct THX listening modes: cinema, gaming, music, and surround EX.