Product Description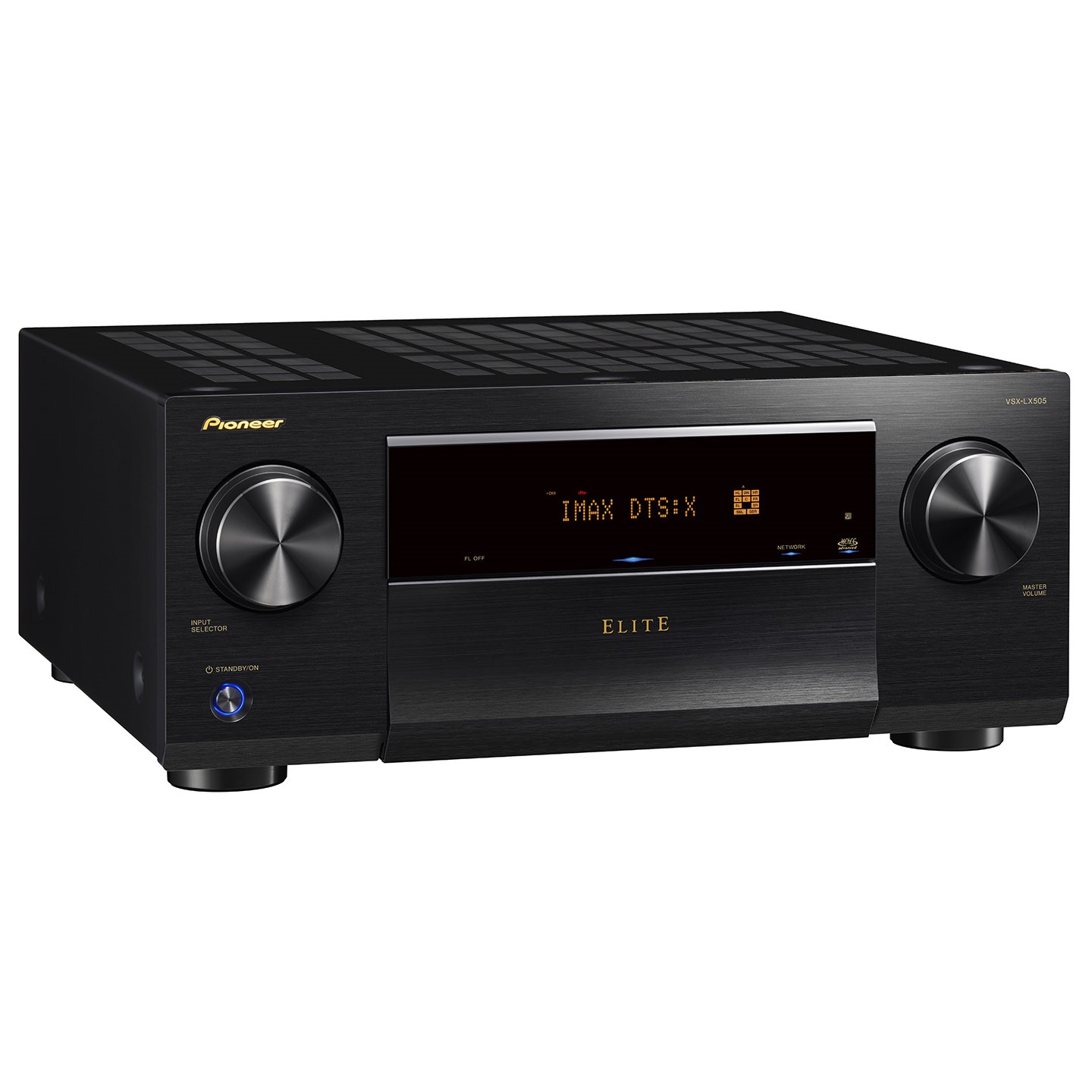 Featuring up to 11.2 channels and 120 watts of power per channel, IMAX® Enhanced Audio, and DIRAC Live® Room Correction, the Pioneer VSX-LX505 ELITE 9.2 Channel AV Receiver delivers multi-dimensional excitement to your home theater. Equipped with DIRAC Live® Room Correction, the VSX-LX505 adjusts the sound according to the space and speakers while offering improved musical staging, dialog, and deeper bass.
DIRAC Live Room Correction
State-of-the-art digital room correction technology improves overall audio performance across the full frequency band with no additional upgrade required. Dirac Live automatically calibrates sound in your room using either your smartphone and the included wired mic, or go virtually wireless with the Dirac Live PC or MacOS * application, and a 3rd party USB mic (not included). Dirac Live unlocks your loudspeakers' full potential in any listening space and delivers a uniquely pristine listening experience.*
*Device must be connected to the internet and the same network as your AVR.
HDMI® 2.1 with 8K
HDMI® 2.1 is the most recent update of the HDMI® spec and supports a range of higher video resolutions and refresh rates including 8K60 and 4K120, as well as Dynamic HDR formats. 8K delivers a super-immersive viewing experience with 2x the horizontal and vertical resolution of 4K, and 4 times as many pixels; and combined with 60Hz refresh rate enables smooth and sharp viewing of content with high-speed action. HDMI 2.1 with 8K ensures your system is ready for the clearest and cleanest picture available both now and down the road.
ULTIMATE 4K GAMING EXPERIENCE
4K/120 enables ultra-fast motion UHD images to be crisp and razor-sharp; and sports, action movies, and high-performance gaming benefit significantly. This receiver supports higher performance from streaming devices like the latest Apple TV.