Product Description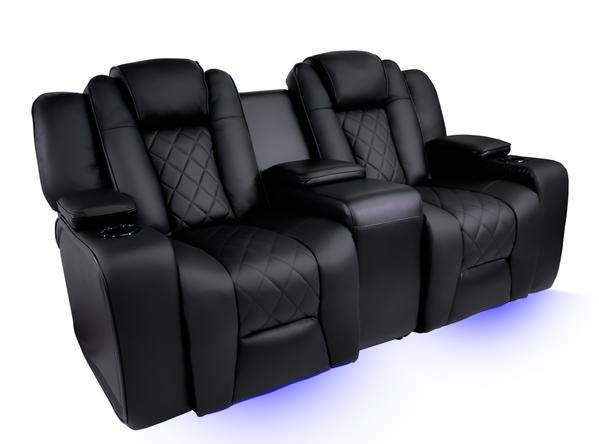 The Valencia Oxford motorized seating has been conceived and designed by leading Italian furniture craftsman and uses the highest quality Italian Top Grain leather to create a seat that is incredibly comfortable while also maintaining an elegant and luxurious look. The seating is ergonomic, optimized for efficiency and comfort, and fully adjustable in multiple ways with just the push of a button: motorized recline adjustment allows you to adjust your position to exactly the level of recline you prefer; adjustable powered headrest allows you to have the perfect position to view the screen without having to strain your neck, and the middle seat can brought down to create a tray table area, complete with additional cupholders, lighting, AC and USB charging station. Includes heavy duty motors rated for over 50,000 cycles, with extremely smooth and reliable recline mechanism. The seat uses natural wood and metal construction that is extremely sturdy and will keep its shape unaffected, firm, and comfortable for years to come. Each seat optionally comes with a tray table which allows the placement of laptops, magazines, and remotes. Comes with LED cupholders add to the modern, sleek aesthetic of your theater room. The Top Grain Nappa 11000 leather combines with all of these features to create the ultimate comfort and durability.
Whether you're looking to put these seats in your living room, or use them as home theater seating with your projector, Valencia offers you the opportunity to bask in luxury and comfort for years to come.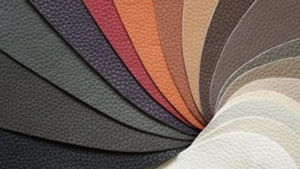 Top Grain 9000 Leather
Premium top grain 9000 leather on seating and armrest surfaces. Soft, smooth, supple and durable.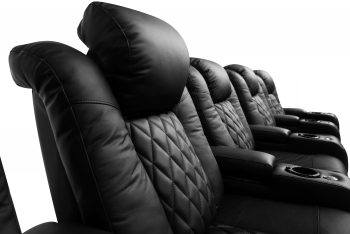 Adjustable Powered Headrest 
Valencia Oxford's adjustable powered headrest is an option that allows you to have the perfect head position to view the screen without having to strain your neck. When you position a standard reclining seat in a reclined position, your view naturally points up toward the ceiling, making it more strenuous on your head and neck to look forward toward the screen of your home theater. Now, matter what recline angle and position you enjoy, motorized head and neck adjustment is only a button push away.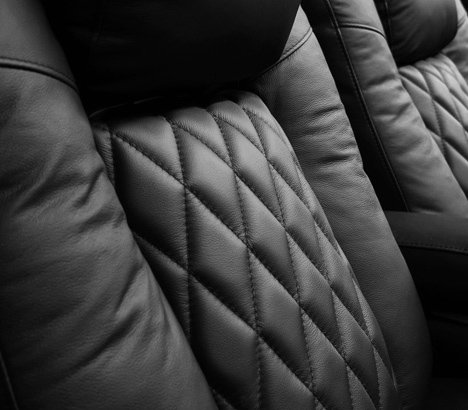 Top Grain Nappa 11000 Leather (Optional)
Our premium Oxford seats would not be complete without Top Grain Nappa 11000 leather. This means that only top grain leather is used for seating surface and armrest. The leather is chosen from the top 5% of raw cow hide, as a very small portion can be used and classify as Grade 11000 leather. The end product is a leather that is more luxurious and more durable than the competition, as well as being extremely easy to maintain. Top Grain Nappa 11000 Leather is the only leather that will do for seating with the luxury and performance of the Valencia Oxford motorized seats.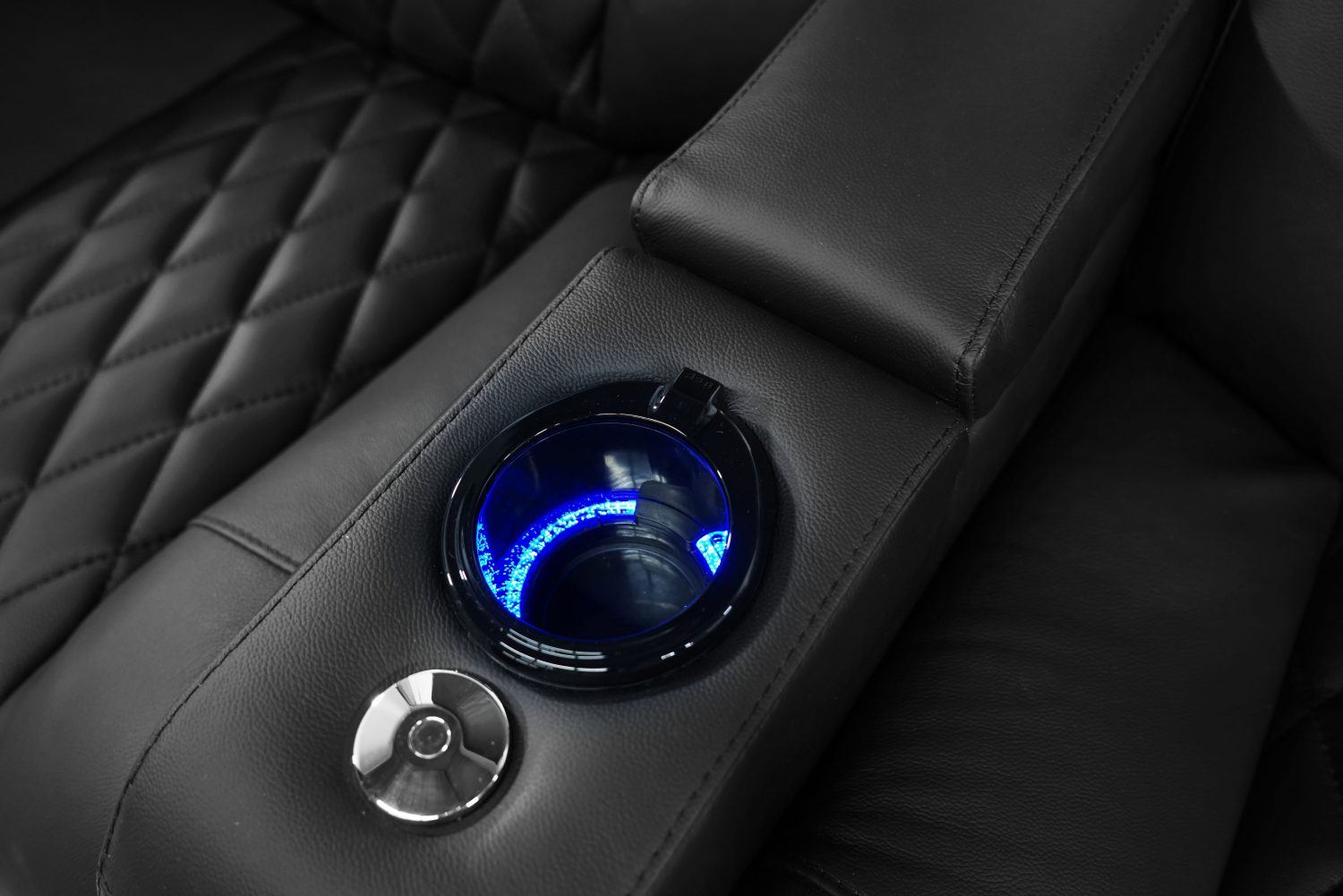 Sleek LED Cup Holder
The cup holders features sleek and discrete LEDs, which allow the user to see their drinks in the dark without affecting the theater viewing experience. The LED cup holder features touch sensitive control, as well as the ability to lock the control to prevent inadvertent activation.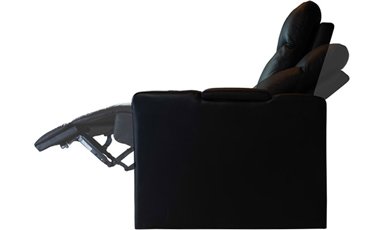 Wall-Hugging Design
The wall-hugging design of all our seats ensures that the seats can be placed very close to your wall, virtually eliminating the wasting of space in your room.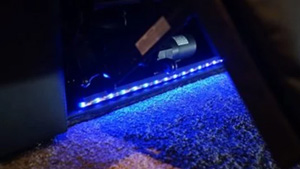 LED Base Ambient Lighting
LED ambient base light (with on/off touch controls at your fingertip) creates a home theater environment that lets you enjoy your movie night.