Product Description
Valencia Venice has a modern silhouette that offers fantastic lumbar support with a lower back, two-way split, padded design. Padded arm rests with LED lit cupholders, and deep plush seating. The unique curved arm design allows for a natural, relaxed comfort, even when fully reclined. Power recline allows you to find the perfect position, and motorized adjustable curved headrest allows the curve of your neck to position comfortably for any viewing angle.
Modular seats allows for you to customize the model in any configuration you'd like, and then recline into the most lavish and plush accommodations available on the market
Whether you're looking to put these seats in your living room or use as home theater seating with your projector, Valencia offers you to bask in the luxury and comfort for years to come.
Top Grain Nappa 11000 Leather
Premium top grain Nappa leather 11000 on seating and armrest surfaces. Soft to the touch, extremely smooth, supple and durable.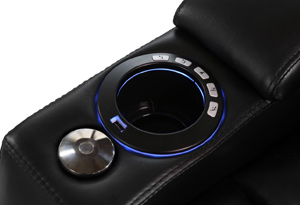 USB Charging and Powered Controls
USB port allows for convenient charging of electronics at your seat, while powered controls allow you to fine-tune your powered recline and headrest position. A reset button returns the seat to its original position.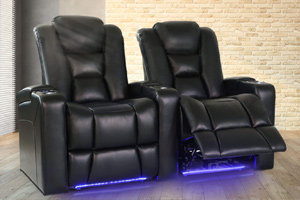 Adjustable Powered Recline Position
Quiet and smooth motor allows for silent reclining experience while allowing you to adjust the seat to your preferred recline angles.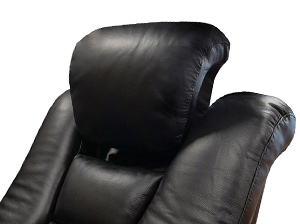 Adjustable Powered Headrest
Valencia Venice luxury power recliners come standard with powered headrest adjustability, allowing for the most comfortable head/neck position for viewing as you recline the seat.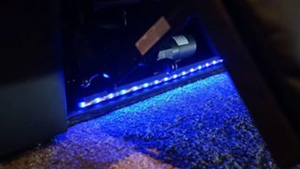 Ambient Base Lighting
LED ambient base light (with on/off touch controls at your fingertip) creates a home theater environment that lets you enjoy your movie night.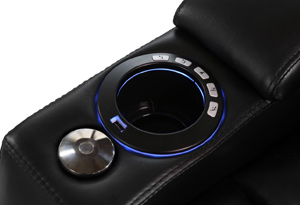 Sleek LED Cup Holder
The cup holders features sleek and discrete LEDs (with on/off touch controls at your fingertip). See your drinks in the dark, without affecting the theater viewing experience.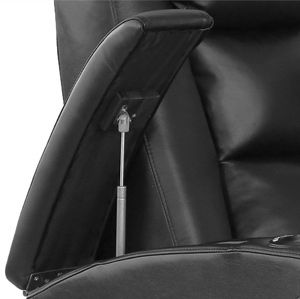 Hidden Storage in Every Seat Arm
Each arm has a storage compartment, allowing for easy storage of personal items, allowing them to be out of sight but always within reach.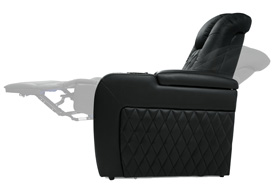 Wall-Hugging Design
Never waste an inch of space! Engineered to make the most out of any space while providing an expansive feeling, even when fully reclined! Seats can be placed as close as five inches.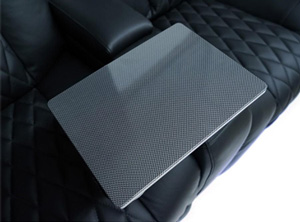 Tray Table Accessory
Whether it's chips and dip or a beef wellington, Valencia's tray tables allow you to hold all your necessities on a sturdy, even surface.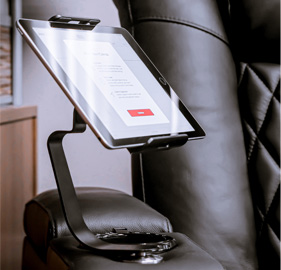 Tablet Holder Accessory
Always conveniently keep your tablet at your fingertips, securely and conveniently.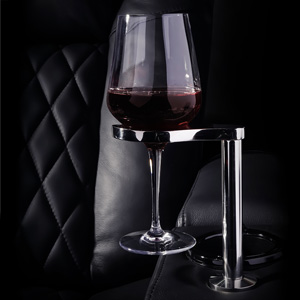 Tablet Wine Caddy Accessory
Conveniently hold your wine glass with this elegant stainless steel wine glass caddy. This very stable wine glass caddy will prvent your wine from spilling and hold wine glass of practicaly any size.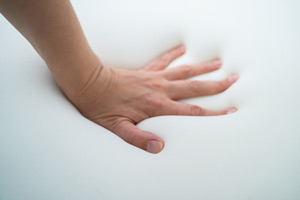 High Resilliency Seating Foam
High quality, high resiliency foam in the seat cushion is designed to be comfortable yet ergonomic, maximizing the enjoyment of your theater while minimizing fatigue.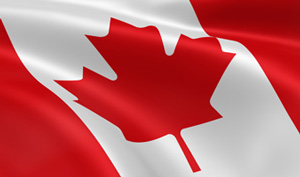 3 Year Pro-Rated Canadian Warranty
Having a Canadian warranty means no suprises in having to potentially spend thousands of dollars to ship your product to the USA for warranty purposes.