One of the churches from the Roman Catholic Diocese of London contacted us about doing a projector and screen for one of their churches. The issue presented to us was that the church had very high 35' cathedral ceiling and the parishioners did not want to see a permanently mounted screen blocking the view of the sanctuary.
Our solution was to install a winch system which will raise the screen behind the arch when it is not in use and do a rear projection setup so that the projector blends into the sanctuary. All cables were concealed and run into the control room in the back. The projector we used can deliver an extremely bright picture no matter the lighting condition in the church. The system has been in use with the church and the client has been very happy with the ease of operation and the fact that with the screen out of the way when not in use, making it look like there is no projection system at all.
---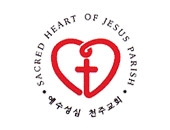 The client contacted us about installing two projection systems in their church. One system is for the sanctuary space, while the other one is for the hall. The space in the hall is very large, with over 100' in length and 50' in width. We recommended a 200" 16:9 EluneVision Large Motorized screen and a very bright 6000 Lumen Epson G6750 projector with short throw lens. For the Sanctuary, a smaller 165" diagonal screen was required, so we decided to go with BenQ SH910 projector which has 4000 Lumens of brightness and 1080p resolution. For all installs, we are recommending Full HD resolution for maximum clarity, detail and future proofing. All systems come with simple to use control system that allows church staff to quickly get the picture going with very little experience necessary.
---
We recently moved to a new church and were in need of a projection system to show sermons, videos and lyrics. We contacted Eastporters Audio Video due to the fact that they were highly recommend and getting nothing but universal praise. They planned out our system from beginning to end, and handled the whole job for us. Their pricing, service and professionalism was excellent. Our parishioners could not be happier with the final result.





(5/5 stars)