Product Description
This package includes a 8K Reference Ultra Short Throw NanoEdge of your choice coupled with the Hisense PX1-PRO projector. All of the screens include free LED lighting as well as a 10mm NanoEdge frame, for the perfect visual compliment to suit the absolute best performance materials available today. Better performing materials at a fraction of the price of other high-end screen competitors like Screen Innovations and Da-Lite.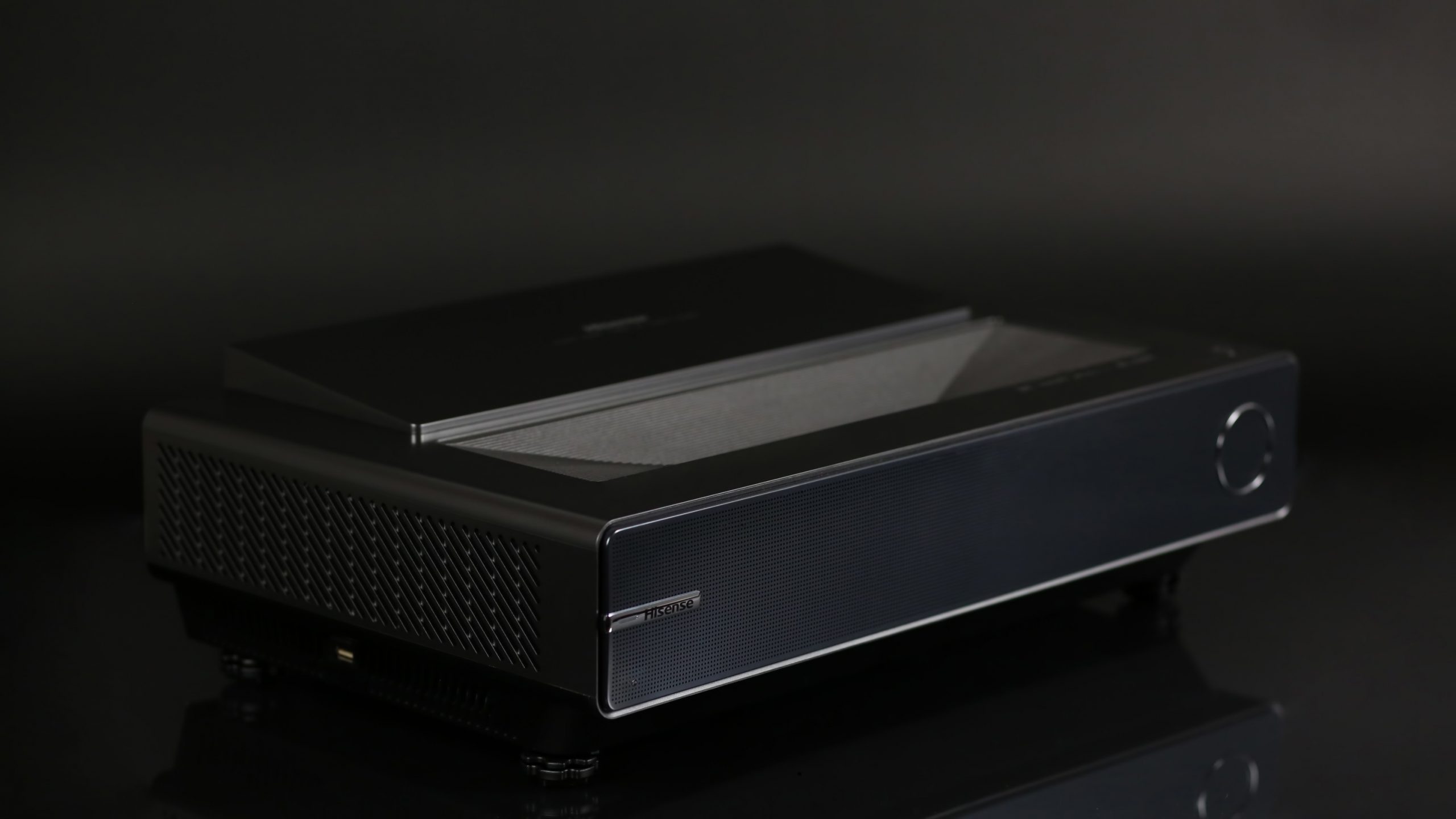 Up to 130″ Projection
4K UDR Laser Projection
2200 Lumens High performance Laser Light
Dolby Atmos Activated
Different Projection Modes

Reference 8K HDR Ultra Short Throw NanoEdge ambient light-rejecting screen – Full Feature Description: CLICK HERE
Summary Description:
Reference 8K Ultra Short Throw Micro Lens System, especially designed for UST projectors
superior enhancement of contrast and "image pop" by up to 500%
optically engineered ambient light rejecting material means that you can use the screen in high ambient light situations as well as low ambient light situations
ultra-slim 0.4" velour-wrapped bezel gives the screen a stylish modern look
remote-controlled ambient LED surround lighting in many different colors
due to psycho-visual effects and way human vision works, when an image is surrounded with bright light in any colour, the perceived contrast of the image within increases significantly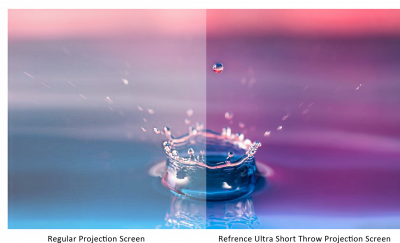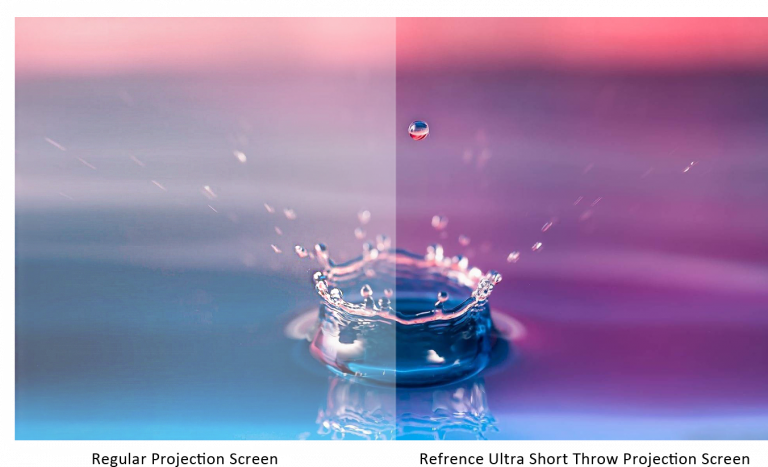 Our Reference 8K Ultra Short Throw Screen increased the contrast by 500%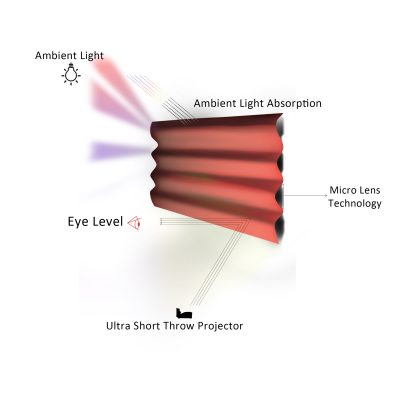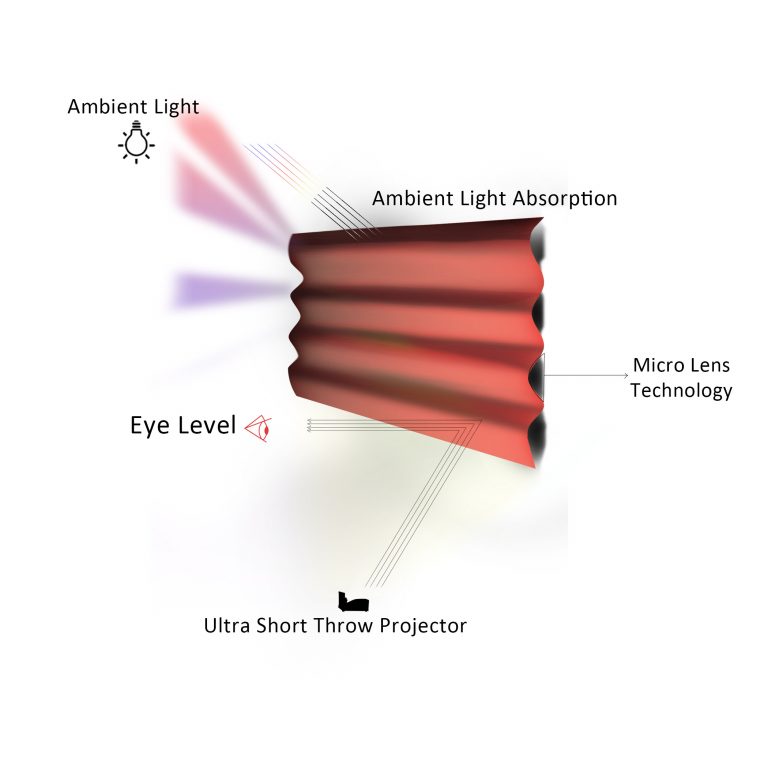 Micro lens Technology made sure to filter out up to 80% of the ambient light and reflect only the projector light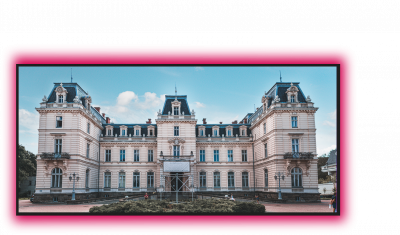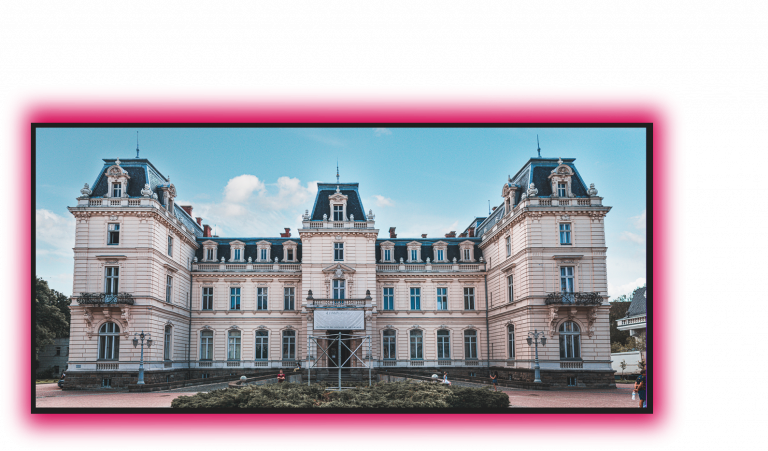 LED Surround lighting and ultra thin frame gives more modern look to your living room or home theater room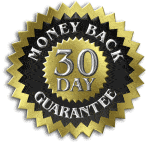 30 Day 100% Satisfaction Guarantee (on
the screen only, not the projector – as there are
hundreds of independent reviews for projectors) – We
Even Pay For Return Shipping.